I've recently returned from a trip to south Florida to celebrate Thanksgiving with family.
And while the dinner we had was great, I really enjoyed getting to visit the rare tropical fruit farms that are south of Miami, located in Homestead, Florida.
(As a side note, I was in charge of making the salad... an EPIC SALAD featuring no lettuce, but instead: baby kale, watercress, spiralized butternut squash (that people thought was cheese), cherry tomatoes on the vine, golden gooseberries (aka uchuva), Florida avocado, red and green bell peppers, cucumbers, cilantro, and "Herbes de Provence" vinaigrette (that most people didn't even need to use).
But, back to the fruit farms... I was excited because to me fruits are nature's (healthy) candy and original fast food.
Traveling to south Florida has been my chance to try a variety of fruits that you just can't find while living in New Jersey (apples just don't excite me).
And the best fruit in my opinion is soft fruit. Also known as "Sapote," which is an Aztec word that means soft fruit.
Fruit in this category doesn't need to be in the same family, as long as it has a similar texture. My favorite one though is available from time to time in New Jersey in a few select specialty markets, even though it's very hard to find.
That's why I love exploring new markets since you'll never know what you'll get even if it's just one new food you've never seen elsewhere.
To me that makes the whole trip worth it.
The name of my favorite fruit is called Mamey Sapote, which happens to taste like Sweet Potato surprisingly.
I like this tropical fruit even more so than guanabana / soursop, because of its sweet taste.
Also on this trip to Florida I got to find for the first time Black Sapote (Chocolate Pudding Fruit) which is related to Persimmons (the Hitachi variety is my go-to-choice), Canistel (Egg Fruit) which is related to Lucuma native in Peru, and Sapodilla (Chico / Nispero) without any other "relatively-popular" fruits in the same family.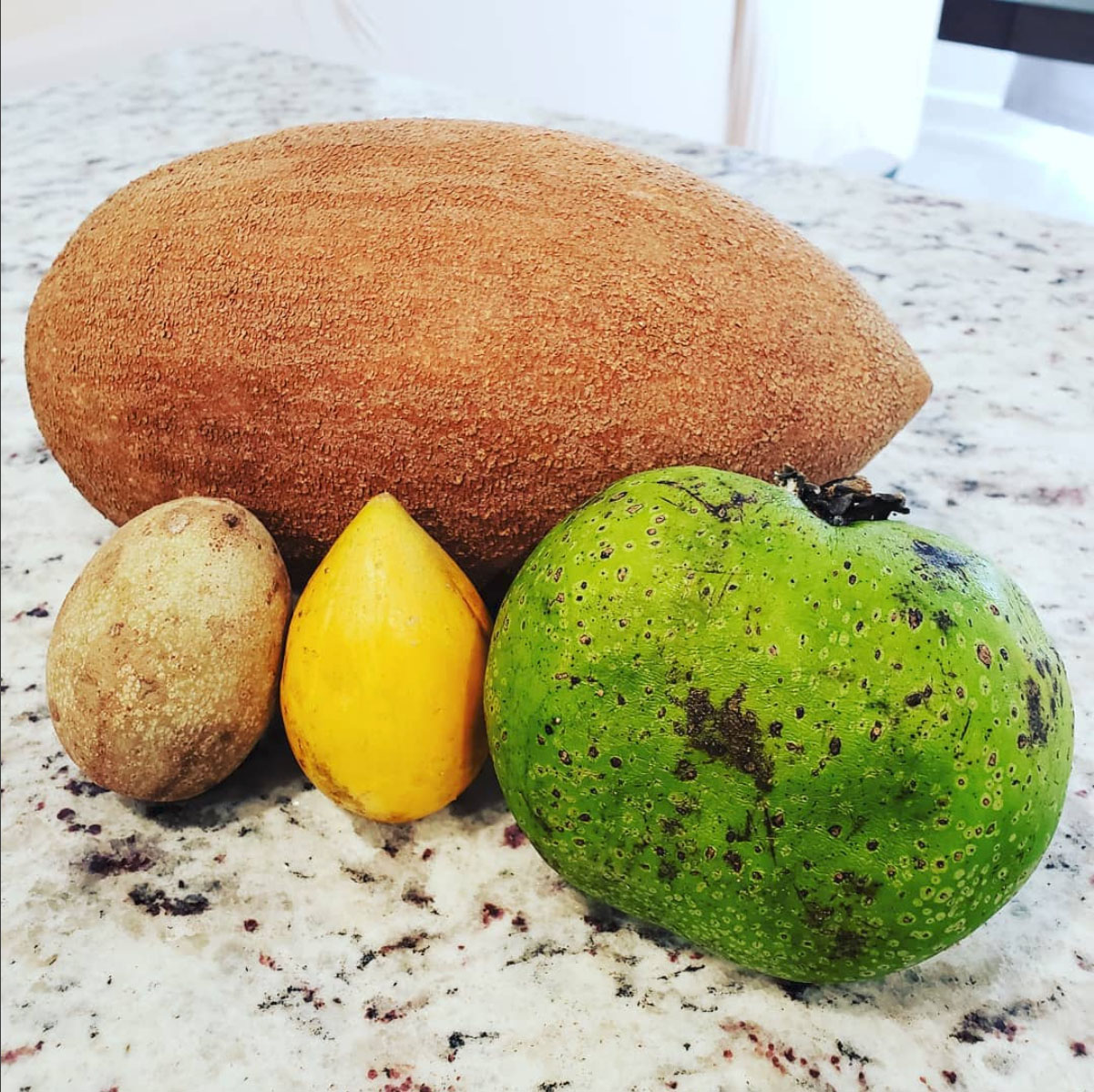 Each one of the above tropical fruits has its own unique color inside and taste, which makes each one even more special.
The nice thing about these fruits is that they don't contain that much sugar for those who are sensitive, since they haven't been hybridized by man to enhance their ship-ability, yield, etc.
Meaning they're much easier for our bodies to digest and absorb nutrients from.
It's important to remember that real natural food like this always has the right balance of nutrients (minerals from rich soil and sugar from direct sunlight).
So the next time you get the chance to travel to a tropical area, be sure to check for these fruits and keep an eye out at your local specialty markets.