Wisdom-Square

›
Alternative Science
› Sacred Geometry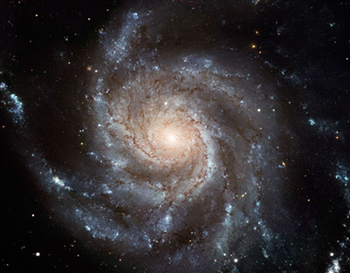 It is referred to as the "architecture of the universe" and even the "fingerprint of god." This has been regarded over the ages as some of the most secret information from cultures around the world. But why is sacred geometry so important?
 It's because it gives us a way to predict and understand everything about our reality using geometry, mathematical ratios, proportions, and harmonics. As Einstein put it, "The field is what governs all particles." The "field" he was referring to was invisible energy (void space) and the "particles" refers to all matter. Sacred geometry is then explaining to us the most elusive "secretive element" of our world, which is energy. The only way we can understand its behavior in its various forms is through mathematics. "Energy cannot be created, nor destroyed. It can only be converted from one form to another." Energy is therefore everything! Period.
5 countries got together to financial a 10 billion dollar particle accelerator that's over 17 miles long in search of the "god particle"/ the smallest particle. When in reality understanding the pattern (i.e. sacred geometry) is far more important; this tells us how the universe creates.

Numerology
0: empty circle, eternity, cosmic egg, void, monad totality of life, before the one

1: beginning, creator, yang, unit length, spring forth, one-ness, holistic point,

2: duality, opposites, stability, balance, yin, binary, male & female, twins
Vesica pisces, equilaterial triangle, light, dna, jesus fish

3: creative growth, multiplicity, triad, trinity, pyramid, beginning-middle-end, heaven-earth-man

4: square,  4 elements (earth, wind, fire, air), 4 directions (north, south, east, west), 4 seasons (winter, spring, summer, autumn) (completion, solid, order)

5: human microcosm, pentagon, pentacle, 4 cardinal points plus center, 5 senses, 5 petaled flower

6: equilibrium, harmony, balance, star of David, solar wheel

7: man plus universe, 7 days of creation, days of week, feminine, 7 Pleiadian sisters, 7 gates of hell, heptagram, 7 visible colors of light, 7 circles in the seed of life, 7 main chakras and 7 musical notes in an octave (without counting the last note which is a repeat of the first)
8: infinity, cube, perfection, pair of opposites, octagon, Egyptian Ogdoad, square into circle, regeneration, solidity, octave, egg of life (embryonic egg patter)
9: completion, attainment, triple triad, 2 m/f triangles, celestial power
10: perfection, cosmos, journey completion, return to origins, decade, include all numbers and possibilities
11: idealism, visionary, 11:11 digital code of awakening, spiraling twin DNA, higher octave of 2, galactic center of mass is spinning at 11x/sec, zodiac precession in sky mandala in 11yrs, 12-21-2012=11
12: tree of life, matrix of 12 pyramids around 1 center, 12: 12 illusion of time, higher octave of 3
13: continuing spiral, Fibonacci number, transcendence, 2013 as closure of reality program, 13 joints, 13 moons a year, 13 feminine fertility cycles, 13 tones of creation (Maya), 13 circles of Metatron's cube, 6th prime number linked to 6, 
13 is "The Return of the Goddess in all things", 13 is a unifying vibration, it is the Christ with the 12 disciples. 13x4 equals 52 weeks of a year. 13 major chakras activate in a fully enlightened person
There are a few other interesting numbers, like 200 billion: neurons in brain, stars in Milky Way galaxy (as above, so below).

Flower of Life