Flagship Merchant Services Signup
When you click the image below it will take you to Flagship Merchant Service's website.

You will see this form below on their website. Please fill out Wisdom Square as the person that has referred you to them and then fill out your information within the right side column where it says "Referral's Name." Thank you.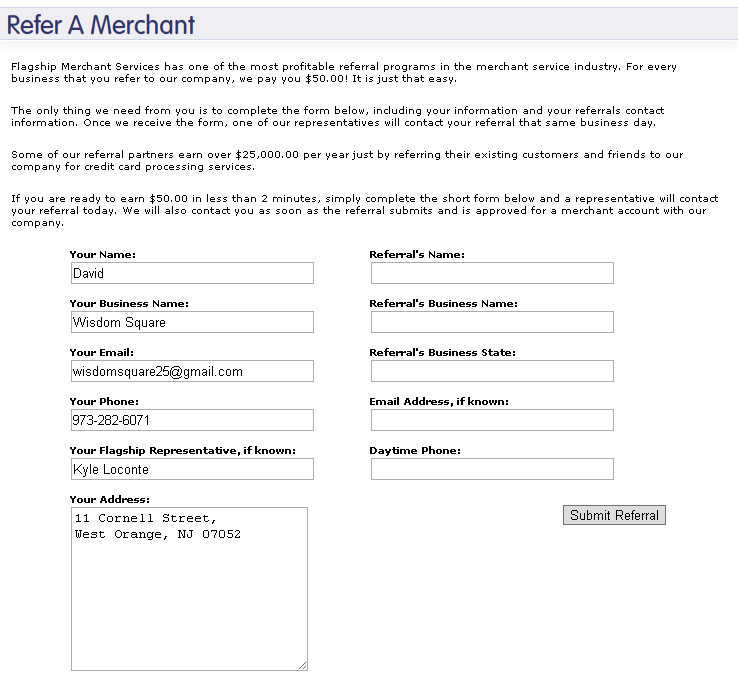 Enjoy what you just read? Then you'll LOVE my Free Master Class on Wild Herbs that satisfy cravings the right way and get you losing fat, instead of water weight. Just click the button below to learn more!